Membership: Make a Difference with Morrisons Cove Rotary Club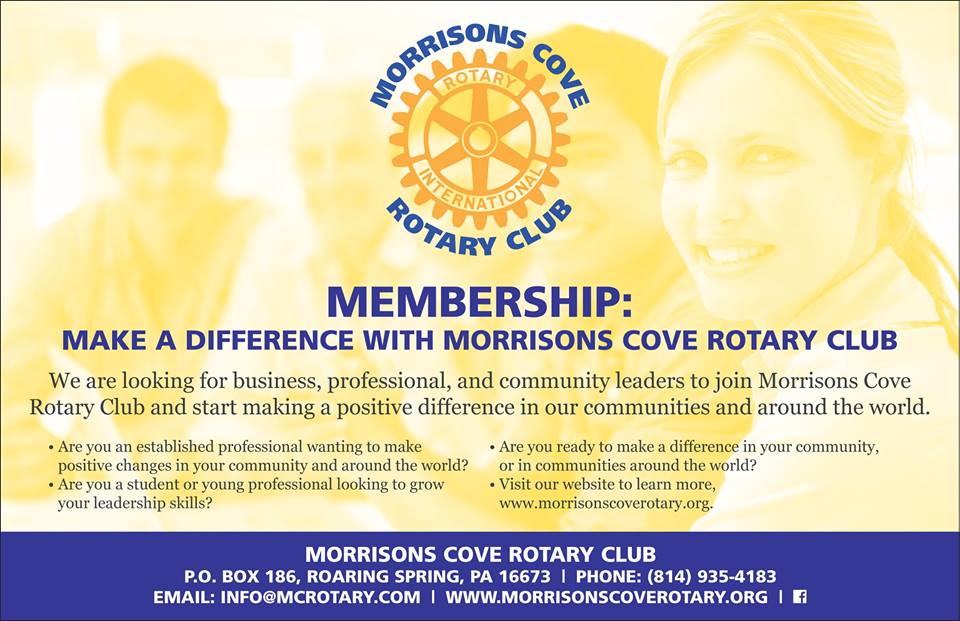 Why Should I Join?
We are looking for business, professional, and community leaders to join Morrisons Cove Rotary Club and start making a positive difference in our communities and around the world.
Are you an established professional wanting to make positive changes in your community and around the world?
Are you a student or young professional looking to grow your leadership skills?
Are you ready to make a difference in your community, or in communities around the world?
Then you should be a member of Morrisons Cove Rotary Club! Call or email us today to get started. Better yet, join us for breakfast, our treat. Our Rotary Club meets every Tuesday, at 7 a.m., at the Spring Cove School District Administrative Building in Roaring Spring. New members and guests are always welcome.