Focus on Youth: Morrisons Cove Rotary Supports Students
Morrisons Cove Rotary Honors Twenty-Seven Students
Morrisons Cove Rotary Club honored 27 graduating high school seniors as recipients of the 2022-2023 Student of The Month Awards Program. Honorees, along with their families and club members, celebrated their achievements at the Club's May meetings. Each Student of the Month received a certificate and medallion.
2022-2023 Student of The Month for Central High School recipients include Maya Hazenstab, Jillian Dalansky, Elmma Balliet, Darcy Heltzel, Ella Garner, Maia Jeffries, Jeff Hoenstine, Rebekah Disney, and Hunter Myers.
2022-2023 Student of The Month for Northern Bedford High School recipients include Evan Coffey, Elizabeth Long, Emilee Sherlock, Sarah Snare, Miranda Clark, Aleigha Helsel, Aden Jones, Sarah Kraucz, and Carrie Wiest.
2022-2023 Student of The Month for Williamsburg High School recipients include Bailey Brumbaugh, Justin Brubaker, Kendel Norris, Jade Carper, Abbie Merritts, Ian Ake, Zachary Kagarise, Shelby Aurandt, and Liliana Mae Nen.
The Morrisons Cove Rotary Club is committed to developing youth leadership in the Morrison Cove and is proud to recognize these students for their accomplishments. The goal as a club is to support students in their future endeavors and celebrating their success.
One student from Central High School, Northern Bedford High School and Williamsburg High School is nominated and selected by their schools each month during September through May to be named Student of The Month. The Morrisons Cove Rotary Club holds fundraisers throughout the year to support the program.
The Morrisons Cove Rotary Club meets every Tuesday, 7:15 A.M. in the Spring Cove School District Administration Building, Roaring Spring, PA. For information on club meetings or how to become a member, visit the Club's website at www.mcrotary.com.
Youth Exchange Program
Rotary Youth Exchange has been providing intercultural exchange opportunities for secondary school students ages 15-19 since the 1920s. Students become cultural ambassadors for up to a full academic year, and the host families can help build peace and international understanding, serving one of Rotary's six areas of focus.
Morrisons Cove Rotary Club supports both Inbound and Outbound Youth Exchange Students. The experience has been very rewarding for Club members, the Club's host families, and the students.
The Club's Youth Committee works with the student, their new school and host family to make their transition and stay comfortable. Club members volunteer to take Inbound Students on excursions, engage the student in community activities and tour community businesses and points of interest. Inbound and Outbound Students are encouraged to become involved in Morrison Cove Rotary Club activities and service projects, including attending the Club's weekly meetings.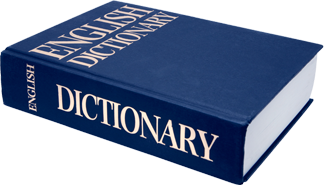 Dictionary Program
Each year, Morrisons Cove Rotary Club provides dictionaries for third-grade students in Central, Northern Bedford, and Williamsburg School Districts.
For many of these students, it is their first dictionary and they keep them through their school years.
Career Fair
The annual Career Fair is a joint effort of the Morrisons Cove Rotary and sister Blair County Rotary Clubs held annual to introduce high school students to a large variety of career choices and opportunities. Each club provides representatives of businesses and organizations to talk with the students and share details on every aspect of their work.